Family and Friends Funds
Matthew's Mighty Mission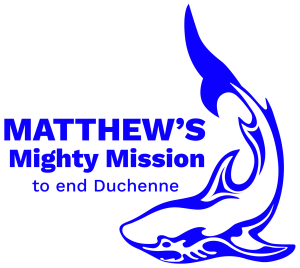 When our son Matthew was born, a couple of things worried me; first was his breathing and the other was that when he tried to roll onto his front, he would never move his head.
I kept turning to our GP and health visitor because I truly felt like something was wrong with Matthew. No one listened until he was five months old, when we finally saw a consultant who heard us. However, despite our concerns, the consultant had no major worries. We saw a physio who worked on core strength exercises with Matthew and were told that he was just developing at a different rate to our oldest son.
Then in February 2019, at the age of 2, Matthew got a horrible stomach bug and ended up in hospital. Once he was home, we were booked an appointment to see another consultant to review his case.
I remember sitting in her office, going through Matthew's medical history crying. I looked at her and said, 'there is something we are missing; please hear me and tell me what we can do to investigate further.' She took my hand and said that she couldn't see any specific problem so she would run a full blood screening.
That was November 2019 and we waited patiently for the results to come; they trickled in. When we hit the beginning of March 2020, we thought we were in the clear and they'd not found anything!
Boy, were we wrong. A week into the first national lockdown due to COVID, we had a phone appointment with our consultant. Our beautiful boy was diagnosed with Duchenne muscular dystrophy. It felt like the longest phone call, and I remember feeling completely numb and staying that way for over a month.
Now I have days where I feel numb, days when I feel I can take on the world and other days when I don't even think I can get through a minute of the day. I genuinely don't even know how to express myself on these days to ask for help.
DMD is a relentless and cruel disease which has no mercy. Stealing young lives and leaving loved ones broken.
Luckily, there is an army of scientists around the world looking at ways to tackle this condition. Either through effective treatments or maybe even one day, through finding a cure. Drug trials take years and sometimes even decades to be approved. Time that Matthew and other boys with Duchenne just don't have.
Duchenne UK is a charity making waves in accelerating these treatments to become widely available on the NHS. We are so proud to add Matthew's Mighty Mission as a Family & Friends Fund for this amazing cause.
Please help us beat this disease by donating or helping us fundraise. Your support means the world to us.
Tammy, Ross, Thomas and Matthew x