Family and Friends Funds
Mission: Jensen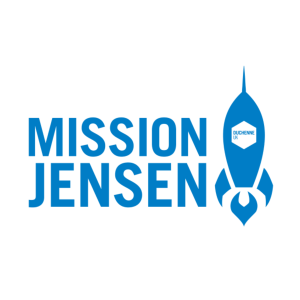 Jensen was diagnosed with Duchenne muscular dystrophy on 17th June 2019, 3 months before his 6th birthday.
Getting a diagnosis was challenging. Apart from Jensen's difficulty to run and jump, his only other symptoms were some pain and tiredness. It took numerous visits to the doctors and physio before his muscle wastage blood test was taken, however nothing prepared us for the heartbreaking news of his condition and the degenerative path his life is expected to take.
Knowing what is to come and the struggles Jensen will have over the next 15-20 years is the hardest. This is why we have setup Mission: Jensen.
As Jensen was diagnosed later than most children, we knew we had to get Jensen started on treatment as soon as possible but we are unhappy with steroids as the only option.
With the help of Duchenne UK's DMD hub, we found a suitable steroid alternative trial – Vamorolone – which Jensen started in January 2020.
We not only hope this will help Jensen's declining mobility but that it will become a real option for all Duchenne children.
Jensen is a kind, cheeky and inquisitive boy who loves learning. From space to penguins, reading to playing Sonic, Jensen just wants to soak up the world around him with his younger sister Mina.
Please help us in making Jensen's life, and hopefully the rest of the Duchenne community, as mobile and happy as possible.
The Pittmans