Family and Friends Funds
Moving Muscles for Marcus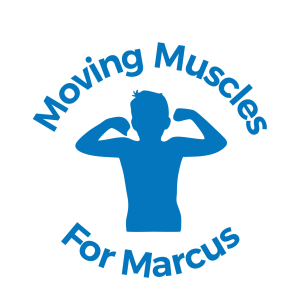 Marcus is such a kind soul, he can be very quiet, but don't let that fool you as he can be very loud when he gets to know you. He has a wicked sense of humour and makes me laugh so so much! He loves nothing more than playing on his PS4, watching YouTube and he loves cars (classic cars and supercars.) He wants to be a YouTuber when he is older, probably like a lot of boys his age. HOWEVER, Marcus is not like most boys his age.
July 22nd 2009 was the most amazing day of my life! My rainbow baby, our gorgeous and beautiful son Marcus was born. He was perfect in every way! Marcus hit all his physical milestones well before the average age, BUT fast forward to 2015 at the Year 1 sports day, we noticed Marcus was slower than his classmates. We just put it down to him being smaller than the others in his year.
Later that year a friend from the pre school days contacted me and said her son was diagnosed with a condition I had never ever heard of Duchenne muscular dystrophy (DMD) and even after she told me I will admit to being a little ignorant and thought it was just a wheelchair condition. Either way, it was this moment that we started to worry.
In early 2016 Marcus was referred to a physio, then sent for blood tests. July 15th 2016 (a week before Marcus's 7th birthday) became the worst day of our lives. We met with a paediatric consultant, she confirmed that Marcus had DMD. Given my previous ignorance and thinking that being in a wheelchair won't be too bad and there will be treatments for it we asked her what the outcome will be? her reply "Short term life expectancy."
These were the last words I remember hearing at that appointment. Our world as we knew it came crashing down around us.
Two families a week in the UK are told that their child has DMD, a devastating muscle wasting disease that mainly affects boys. Those diagnosed with DMD are unable to produce dystrophin, a protein vital for the stability of muscle cells, without it muscle cells gradually waste and die. The ability to walk is usually lost by the early teens, by the early 20s those affected are mostly paralysed.
And the average life expectancy is just 28 years old. There is no cure, DMD is currently 100% fatal.
As his parents, we didn't know how to handle the news. During this time we decided that in order to protect Marcus's precious childhood for as long as possible, we only informed him of the basic facts of the condition. To mention DMD specifically, to share the prognosis was incomprehensible to us let alone to Marcus who was so determined and full of joy. I mean everything he had learnt to do and accomplish over the years will slowly be taken from him, how do you tell a 7 year old that?
Over the past 5 years lots has happened, Marcus has had various bits of equipment introduced to him (wheelchair, stairlift, bath lift, walking frame etc.) and the house converted to be accessible for him.
He has learnt that he has a form of muscular dystrophy called 'Duchenne Muscular Dystrophy" and that his muscles will never get better. We had the questions of "will I be disabled?" which when answered left him in tears. The questions then changed to "when I am disabled …" unfortunately last year (2020) Marcus lost the ability to walk, this was so hard to see but for Marcus it was soul destroying and hit his confidence hard, but true to form Marcus saw a little positive and said "at least I won't fall and hurt myself anymore" and with the introduction of a powerchair he has got a little bit of his independence back.
Given everything that Marcus has had to face and is still facing, he sees things positively even if he is struggling and finding things hard physically and emotionally. And that is why we focus on making fun memories and look at what we can do, not what we can't.
And what we can do is fundraise and that's why 2 years ago we started fundraising with the amazing and supportive charity Duchenne UK, in the hope that one day there will be a cure for all affected by this cruel devastating disease, this is only achievable by raising much need money to help fund research.
If you can, please donate to our JustGiving page.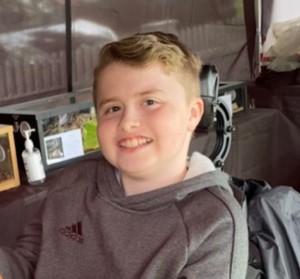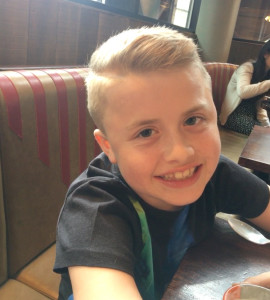 Thank you for taking the time to read our story
Marie, Andy and Marcus Xxx