Family and Friends Funds
William's Fund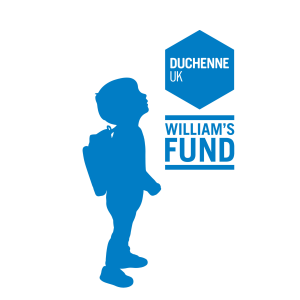 About us
Thursday 23rd June 2016 was the worst day of our lives, my world changed forever. It's was the day my wife and I were told that our beautiful little one-year-old boy may not live past his teenage years. We were told that William had Duchenne muscular dystrophy (DMD), a rare and aggressive muscle wasting condition for which there is no treatment and no cure. My wife and I were told in no uncertain terms that this condition would rob him, not only of his ability to walk between the ages of 8-10, the ability to use his arms and everything from the neck down, but ultimately his life.
As a parent you never imagine that you would out live your child and knowing that one day we will have to do the unthinkable and bury our son has been the biggest heartbreak to bare. Over the next years we tried to come to terms with this devastating news, some days more successfully than others, whilst trying not to show any sadness in front of William, our happy, harmonica playing, little man, who has no idea of the challenges that face him or the heartbreak his parents carry around with them every minute of every day. With the help of a hugely supportive family, very dear friends and the DMD community we've made it this far.
As any parent would do in this situation, we started researching anything and everything about Duchenne. Whilst doing this we found something that we desperately needed…Hope. You see, parents in the same situation as us, for decades have be fighting this war, a war we knew nothing about and suddenly find ourselves in. Their tenacity and refusal to accept the inevitable has raised millions of pounds towards research resulting in clinical trials of drugs that have the potential to change the future of the 2500 boys living with the condition in the UK. However there is still no approved treatment for Duchenne in the UK.
Now it is our turn to help. First of all, by raising awareness. Secondly by raising much needed funds for an incredible charity called Duchenne UK. All money raised for Williams Fund will go to Duchenne UK, to projects of our choice that we believe will offer the most benefit to boys affected by this condition. We are living in a time of great possibilities but time is already running out for William. Please help us save our son by donating whatever you can. Together we can #endduchenne
You can donate to William's fund here.