Family and Friends Funds
Action for Zach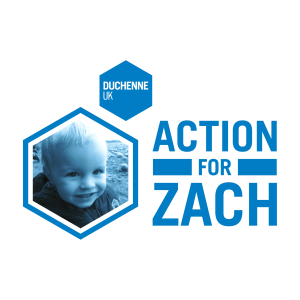 About us
Our son, Zach, was born in September 2014. He was a happy baby, who grew into a funny, cheeky and clever little boy who loves cars, puzzles, and learning about how things work. Around the age of four, struggling to run and jump with the others, Zach began to stand out more and more among his friends at nursery. This led to him being referred to a paediatrician. Later, she would tell us about the sinking feeling she felt as she examined him for the first time. In March 2019, one month after the birth of his little sister, Imogen, Zach was diagnosed with Duchenne Muscular Dystrophy.
That day, we learnt that our bright-eyed little boy, who we thought had been perfectly healthy, was going to slowly deteriorate in front of us – and there was nothing we could do to stop it. His muscles are going to waste away. Zach will start to need a wheelchair in the next few years, and will then go on to lose the use of his arms, the ability to swallow, the ability to breathe on his own, and, eventually, his heart will fail. The average life expectancy is currently age 26. There is no cure. Our lives changed forever that day.
At first, we felt like we were surely goingto wake up, because this kind of thing only happens in nightmares. It seemed impossible that we would ever be able to smile again. But Zach needed us, and we promised each other that we would dedicate our lives to giving him the best life possible.
When we first found out about this disease, we got the impression that a cure – or even meaningful treatment- was a false hope. How could a genetic mutation, present in every cell of the body, ever be fixed? But, as we began to read about research, look into clinical trials, and made friends with other Duchenne parents around the world, we discovered that there is real hope on the horizon, for Zach, and all other boys living with Duchenne. Not only that, but as Duchenne occurs in one-in-every 3000 male births worldwide, countless future generations of little boys' lives could also be saved.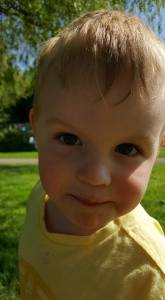 We have set up this Family Fund because we want to fight for our son's life, and the lives of all others living with Duchenne. We want to channel the money we raise into gene editing and gene therapy technologies. A Duchenne UK family fund allows us to do exactly that by giving Action for Zach control over which research projects it will fund, and we will be sure to keep donors updated on how the money is invested over social media. Originally, we had considered focussing raising money into funds for Zach's future care costs, but eventually decided that we knew this was more important. Duchenne research is at a crucial juncture, and if a cure is going to be found in a timely manner, funding is desperately needed right now.
You can donate to Zach's fund through Virgin Money Giving here. Thank you so much for your support.