Duchenne UK news
Duchenne UK founders awarded OBEs in King's Birthday Honours
We are delighted to announce that our founders, Emily Reuben and Alex Johnson, have both been recognised in His Majesty The King's Birthday Honours list.

Emily and Alex have been awarded an OBE (Officer of the Most Excellent Order of the British Empire) for their services to charity and to people with Duchenne muscular dystrophy (DMD).

Working to help people with DMD
The award recognises the work of Emily and Alex in setting up Duchenne UK in 2012, and leading it over the last 11 years. They set up Duchenne UK following both of their sons being diagnosed with DMD.
Emily and Alex set up Duchenne UK to advance treatments and care for everyone affected by the disease, and we are now at the forefront of this work in the UK.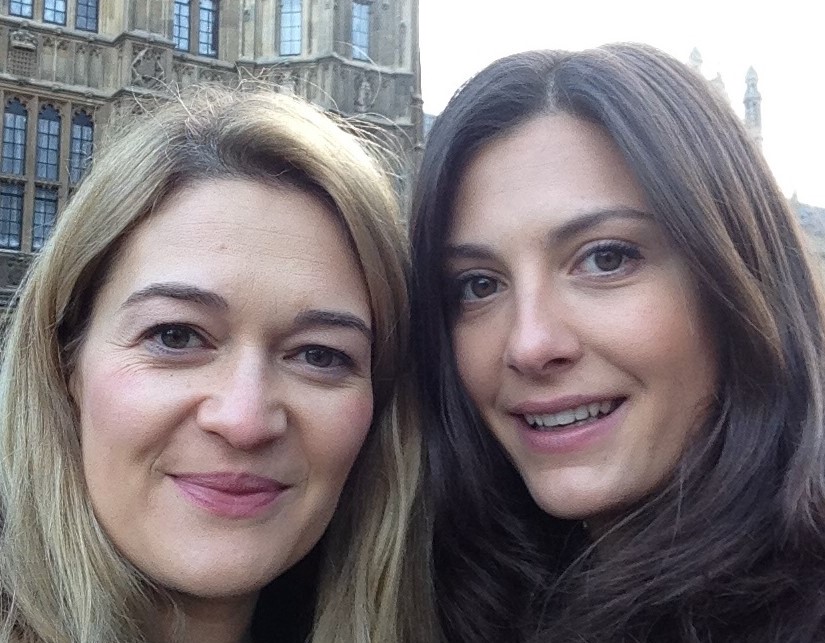 A community achievement
Duchenne UK has achieved a lot since we launched but this is only because of the hard work and amazing support of the DMD community, from people personally affected to those working on care and new treatments.
Together we have:
Funded clinical trials of medicines that are now showing promise for DMD.
Created a DMD medical research hub with sites across the country, which has led to more trials for DMD treatments than ever before.
Set up DMD Care UK, a national care programme for patients with DMD to stop patients with DMD dying too young because they were not getting the right care. The programme is establishing best practice across all the disciplines involved in DMD care, and works to ensure all medical professionals and parents know exactly what treatment children and adults with DMD need.
Developed innovative technologies, the SMART Suit and Dream Chair, to support the independence of people with DMD.
Pioneering work
Congratulating Emily and Alex on their awards, Krishnan Guru-Murthy, Chair of Duchenne UK, said:
"Emily Reuben and Alex Johnson were both mothers desperately searching for hope after their children were diagnosed with the shockingly cruel Duchenne muscular dystrophy. Between them they created an extraordinary charity which funds research, helps get it from the lab into clinical trials, pushes rivals to work together and lobbies governments to accelerate the approval and delivery of new treatments.
"They are now also pioneering new technology to improve the lives of those who've already lost much of their muscle function. Alex and Emily have, whilst living with the heartbreaking reality of having boys with Duchenne, dedicated their lives to transforming the scientific landscape and bringing hope to families with Duchenne worldwide. They are truly deserving of their honours."
Welcoming their award, Volker Straub, Harold Macmillan Professor of Medicine and Professor of Neuromuscular Genetics at the Institute of Translational and Clinical Research at Newcastle University and Director of the university's John Walton Muscular Dystrophy Research Centre, said:
"This is a wonderful and well-deserved acknowledgement of the fantastic work that Emily and Alex have done over the years for the entire Duchenne community in the UK, and beyond. The two of them, with the support of their families and their foundations, have helped to raise awareness for the unmet needs of people living with Duchenne muscular dystrophy. They have brought the stakeholder community together to accelerate drug development programmes, optimise care standards, and improve the lives of those affected by this devastating condition.
"I applaud them for their amazing achievements, wish them all the best for their current and future projects, and congratulate them for their honours."
Recognition for the DMD community
Receiving their awards, Emily and Alex, wanted to highlight how this was an achievement of and recognition for the DMD community in the UK.
Emily Reuben, Co-founder and Chief Executive of Duchenne UK:
"I am honoured to receive this award. I accept it not for myself, but on behalf of everyone at Duchenne UK. Without the support of Duchenne patients, their families, doctors and academics we could not have changed the world in the way that we are doing.
"I am grateful that this award gives me the opportunity to highlight the work of Duchenne UK and the desperate need to get treatments and best care to those with Duchenne muscular dystrophy."
Alex Johnson, Co-founder of Duchenne UK:
"I am truly grateful to have been nominated for this award. We would not have been able to carry out the work we do for the Duchenne community without the love and support of our family, friends and community. You joined Jack and our family to fight to find a treatment for Duchenne. Your unwavering faith in our mission gives us the strength to carry on the fight for Jack and everyone living with Duchenne.
"This award has given me the opportunity to reflect on the work of many Duchenne families who have gone before us and remember the precious Duchenne heroes who we have lost. Thank you for giving me the drive and confidence to carry on to ensure we deliver with Duchenne UK the best care and promising new treatments to the Duchenne community."