Family and Friends Funds
For Felix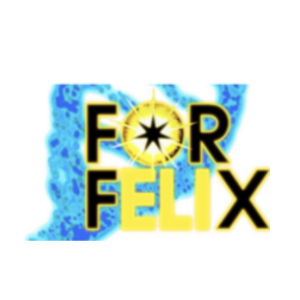 About us
For Felix was set up by Alasdair and Robyn after their son Felix was diagnosed with Duchenne muscular dystrophy. They have thrown themselves into fundraising and learning about research. Alasdair is the lay advisor on our Scientific Advisory Board and Chair of our Patient Advisory Board.
Alasdair cycled from John O Groats to Paris in 8 days, to raise money for Duchenne UK in May 2016. His next fundraising cycle is an even more gruelling ride from London to Monaco in 2017.
Robyn and a team of friends took part in the Oxford half marathon in October 2016. Robyn has written about how she dealt with Felix's diagnosis in our Parent Stories section.
Donate to For Felix here.